C. Petzold
"Cecil Hill, Jr. is the real deal and who everyone would want as their Realtor. All aspects of selling/buying a home are covered by Cecil as his experience, his gentle and kind approach, his honesty and skill is second to none. My wife and I had the pleasure of having Cecil help us purchase a new home as well as sell our old home and everything was taken care of. With constant vigilance from Cecil on all of the details, were could rest easy that Cecil was genuinely looking after our best interests in both transactions. Cecil started out as our Realtor and in the end, he is now a friend of the family. Professional, attention to detail, and transparency and honesty are Cecil's winning traits, and also that "Cecil Sells!" so he delivers as well."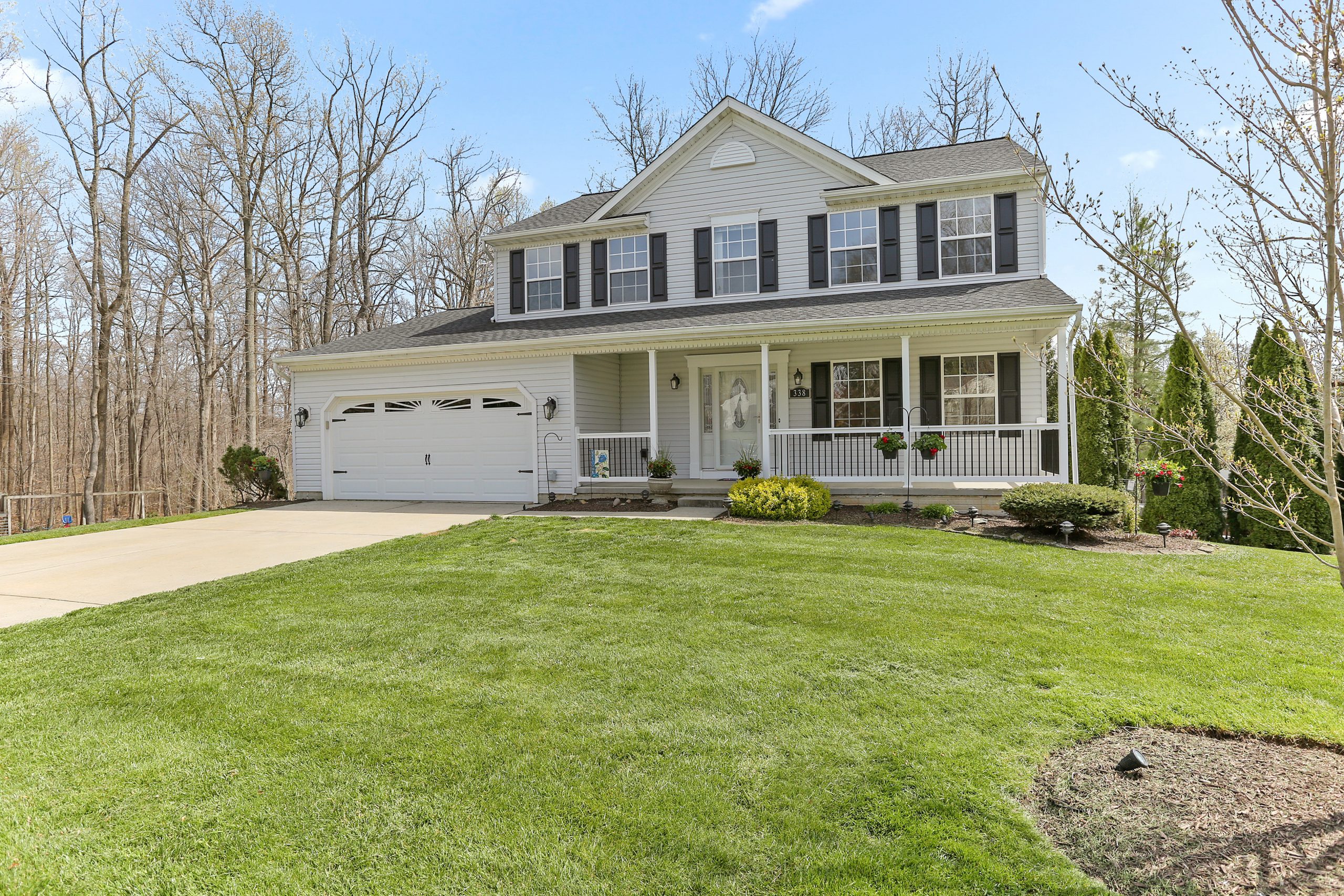 T. Carestia 6.6.2022
"We loved working with Cecil and Christy. They were very responsive to our questions and knowledgable with their advice. They sold our house quickly and at a great price. To end the process, they helped our settlement go incredibly smoothly. We would definitely recommend using Cecil if you have a house to sell or are looking to buy one."

Jody R., Client
"I have worked with Cecil previously. Cecil did a lot of research for us. We selected him from 3 Realtors. I give him a Outstanding 5 Rating in communication, Availability, Knowledge, Negotiation Skills, Professionalism, and Overall quality of service provided. "
Mike C., Client
Cecil was outstanding!! He was very helpful and responsive to all our questions. We felt he kept us informed every step of the procedure. He offered us assistance in locating reputable service people in the area for repairs needed. He is extremely professional and knowledgeable in the profession. I would highly recommend him to anyone. Thanks Cecil!!"

Jeffrey D., Client
"Cecil helped us get into the home we wanted quickly, and efficiently. Both he and his co-worker, Christy, were very helpful and returned our messages in a very timely manner. I felt like we were in good hands as the team was knowledgeable and had our best interests at heart."
K. Sander, Client
"Look no further, this is your dream team! We were referred to Cecil 8 years ago when we were looking to buy our home. Cecil went above and beyond every step of the way. He found us exactly what we were looking for and negotiated us the best price. We had a great experience. When we outgrew that home, we knew exactly who to call. Added bonus, Christy joined the team! Both Cecil and Christy went above and beyond to sell our house quickly and as stress free as possible. We were in contract within 2 days with multiple offers and closed within 3 weeks. Cecil and Christy are very responsive and available whenever we needed them. They know the market and they helped us select the best option. Once again, we had a wonderful experience and are so grateful to have the support of this amazing team! We HIGHLY recommend!!"
L. Walz, Client
"We've known Cecil Hill for years and felt that nobody knew our neighborhood better than him. Cecil made us feel that we were the only house he was selling. He was very responsive and seemed to always be thinking about how to sell our house... which he did!!"
P. Russell, Client
"Cecil and his team worked tirelessly to get my property sold - we ran into many obstacles along the way - but his diligence in working with the buyer and her agent along the way made all the difference. I can't recommend him highly enough - I'm truly grateful for the effort he and his team put in to get the deal closed (settled during a pandemic!). Thank you Cecil and Christy!""
Dr. Dave, Client
"Cecil Hill and his partner, Christy Adkins, are wonderful to work with. They are completely professional, they are very personable, always call back, always followup as needed. If you need a realtor with experience and you want someone to always call you back and followup completely, then you want Cecil Hill. He sold my mother in laws house in Cecil County, and recently sold my fathers house in Harford County. There is no way you could find a better realtor. Give him a call and I guarantee, he will call you back."
Elizabeth G., Client
"We used your company 7 years ago and were very pleased with the company, as well as our agent, Cecil Hill, Jr. He is always professional, very pleasant, and has a tremendous knowledge of the real estate industry. He guided us through the entire process and always kept us informed of developments. We are most happy to recommend Cecil to anyone looking to buy or sell a property. He is an extraordinary realtor and a super nice person."
k querques, Client
"Cecil was absolutely amazing. He was always available when we had any questions or concerns as to next steps. He always made sure to explain everything to us and never hesitated to make sure we were as comfortable as can be in the home buying process. I would absolutely recommend Cecil to everyone. It was the best experience I could have asked for! We are so happy we chose Cecil to help us find our first home!"
Karen K., Client
"I was selling my fathers house and knew of Cecil Hill's reputation. Cecil was available 24/7. He communicated constantly and responded quickly to my needs and concerns. He priced the house well and we had 2 contracts in 5 days. We closed in 40 days with no problems. No wonder he is Harford Co Realtor of the year. He worked hard to ensure a good outcome for me and my dad."
M. Allison, Client
"Sold my house in 4 days. Always available to answer question. Explains everything so it's easily understood. Just an overall enjoyable and fantastic experience. Highly recommend!!"
B. Allen, Client
"Thank you so much for all you have done to set us up as first time homeowners! We cannot thank you enough for all the hours you invested in our search, going from place to place until we found the townhome that was just right for us to establish our new household and marriage. Thank you for your patience with all of the many questions, even amidst phone difficulties and miscommunication. Thank you for being so thorough, staying on top of every detail and helping us to be aware of the timeline. You have served us incredibly well. We will be sure to refer anyone we know in Harford County who is looking to buy or sell a home. God Bless,"
Rosemarie L., Client
"Highly professional, pleasant and thorough in every detail of the process from start to settlement. Cecil Hill communicated quickly during each step from preparing my home for sale through the last phase of settlement."
D. Smith, Client
"Cecil — I can't thank you enough for all your hard work, dedication and the time you spent in selling my Riverhouse. Your integrity and professionalism was top notch. Thank you Christy Adkins for being a part of this as well. Thank you again!!!"
P. Russell, Client
"Cecil and his team were top notch! He helped me navigate through some troublesome issues that came up through inspection and was able to work with the selling agent to come up with a very acceptable resolution. Cecil is highly responsive to calls and questions as they arise - any calls not answered or emails were always replied to right away. I am now listing my previous home for sale with Cecil based on the superior service he and his team provides! Couldn't be happier - highly recommend!"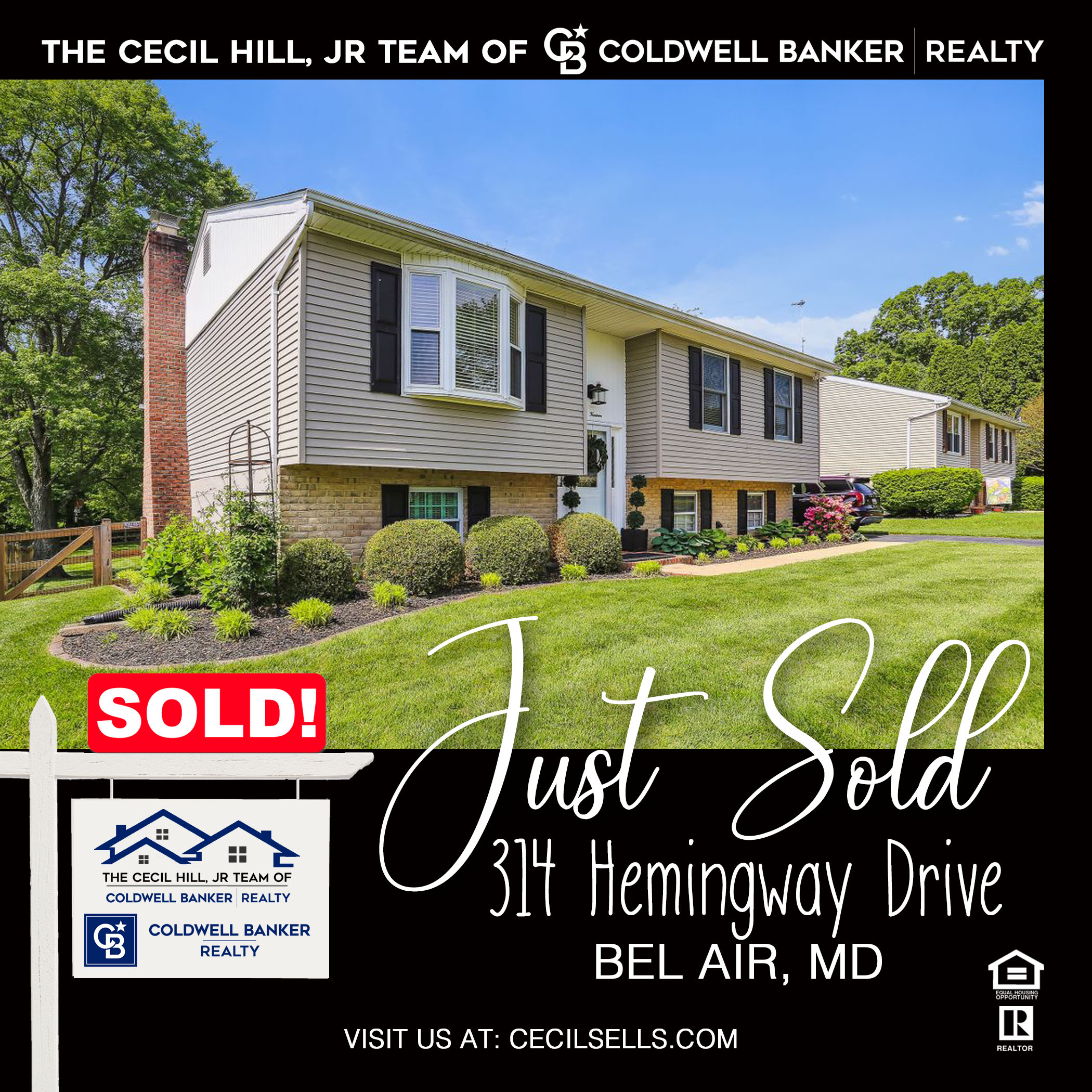 C. Hermelink
Cecil was outstanding & professional from start to finish of my home selling process. His marketing skills got top dollar for my property. He & Christy were amazing to work with, on top of all the details, while calm & reassuring. I highly recommend them